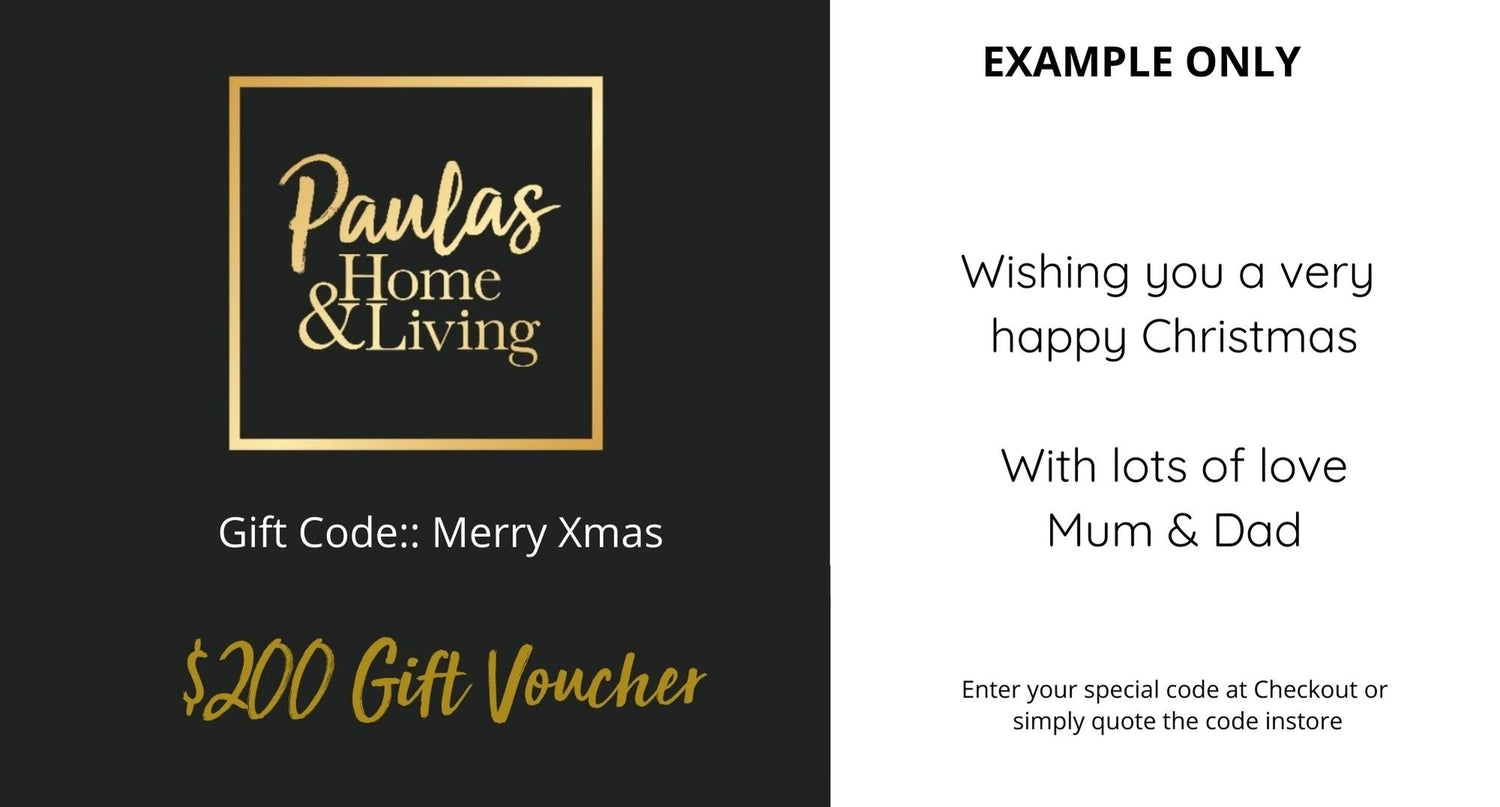 Paulas offer gift vouchers for you to spend online, or to forward to someone as a gift.
Choose from $50, $100, $200, or $500 and simply add it to your cart and check out as usual.
We will then send you an email containing the following:
* the gift card code, used at checkout to redeem the value of the gift card when purchasing a product instore or online
*to purchase as a gift, simply forward the gift voucher confirmation email to the gift recipient.
TERMS AND CONDITIONS:

* Cannot be redeemed for cash, nor can any unused balance be redeemed in cash.
* Should the transaction exceed the gift certificate amount, the recipient will pay the balance.
* Gift Certificate is valid for 1 year from the date of purchase.